Dangit, I was doing good there for a bit.  Back to the "updates every two weeks" schedule, I guess.
Eli and I carried the bare block of Vector out to Tensor so I could take it to the machine shop to be cleaned and inspected.  Heavy, but carriable by two people.  OK, at least when those two people are Eli and I, anyway.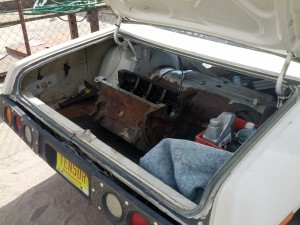 Then, I made some 2 gauge cable crimpers out of a broken set of bolt cutters I had.  And then I made some 2/0 battery cables for Mercury.  (The Dodge ambulance.)  Which is thus running again.  Yay!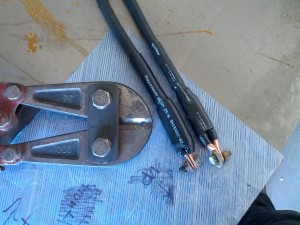 And then I finally got around to a thing I'd been thinking of doing for a while, with Tensor.  A Fallout 3: New Vegas reference, which is in itself a Woody Guthrie reference.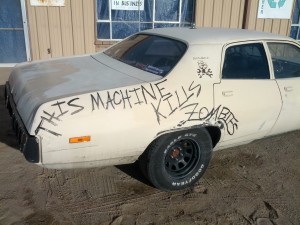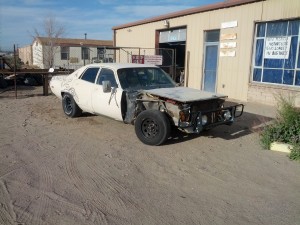 It's apparently also the name of a band?  I haven't actually listened to them, I hope they're good.