Since the space we're in was an active motorcycle repair shop for 30 years, there's an awful lot of stuff that has built up over time.  We've finally managed to get 98% of it cleared out, and we're working on details like washing and painting the walls, mopping the floors (hey, I want to start with a clean slate, at least), putting up shelving, etc.
We started with this: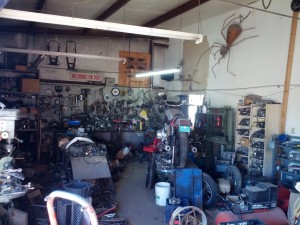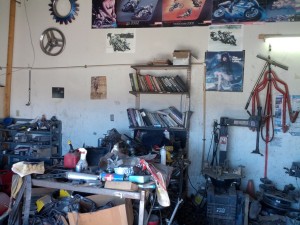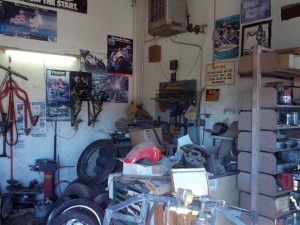 And have gotten to here: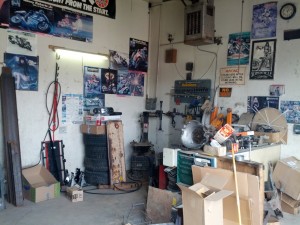 And obviously got the car inside the weekend before last.